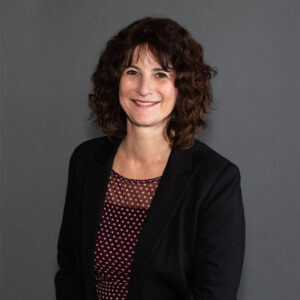 Communications Manager
As the Foundation's newest addition, Paige Pedri develops and executes the Foundation's communications and marketing strategy to inform, educate, and inspire the Napa Valley community. Joining the team in February 2022, Paige creates and manages all of the organization's social, print, and digital media and serves as a liaison to the press.  In her role, she staffs the Foundation's Marketing and Asset Development Committee.
Paige began her career in marketing and fundraising at the Napa Valley Opera House during its initial capital campaign drive. She has since worked with a host of nonprofits in Sonoma County and New York City as both a fundraiser and marketing director.  Prior to joining the Napa Valley Community Foundation, Paige owned and published private neighborhood magazines for three different Sonoma County neighborhoods.
When not working, Paige is also an accomplished visual artist and enjoys creating sculpture in her studio or spending time with friends and family.
One of Paige's favorite quotes:
"Alone, we can do so little; together, we can do so much" – Helen Keller