Ed Harrington
Ed Harrington, a Certified Public Accountant, is an expert in public finance, budgeting, and auditing practices.  For over 20 years Ed worked in San Francisco City Government as the Controller for the City and County of San Francisco and General Manager of the San Francisco Public Utilities Commission.
Throughout his career, Ed's key focus has been managing billions in public budgets, payroll, accounting and auditing programs.  From 2015-2022 Ed also served as an adjunct professor in the Masters in Urban and Public Affairs program at the University of San Francisco.
Ed's board service has included tenures as treasurer of SPUR, a Bay Area good government and sustainability think tank, and treasurer of Greenpeace International. Ed also served as a member of the Financial Accounting Foundation that oversees the work of the Financial and Governmental Accounting Standards Boards for the United States where he co-chaired the Standard Setting Oversight committee and served on the Executive and Appointments and Evaluations Committees. He is a Past President of the Government Finance Officers Association of the United States and Canada.
Since his retirement, Ed has devoted his time to working extensively with non-profit organizations and coalitions to find ways through budgets or ballot measures to expand funding. He is also an advisor to the WaterNow Alliance, an organization of elected and appointed officials who oversee local utility agencies, focusing on financing green distributed water and wastewater infrastructure.  Ed currently sits on the board of the National Children's Funding Project and is an adviser to California's Funding the Next Generation.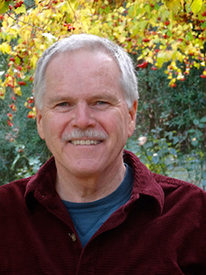 Join us For a Town Hall Event
What's Half a Billion Dollars Between Friends?
A Citizen's Guide to Napa County's Budget
Thursday, February 16, 2023
5:30 PM to 6:30 PM  doors open at 5:00 PM
Yountville Community Center
6516 Washington St., Yountville, CA 94599
RSVP Today!