A newsletter of Napa Valley Community Foundation

November 2015
It may sound trite, but it's true; tis' the season to reflect. As Thanksgiving turns to Hanukkah turns to Christmas and then Kwanzaa, we reflect on the past year, our hopes for the future and all that we have, and what some go without.
One of our traditions at Napa Valley Community Foundation is to publish a "grab bag" of funding ideas for your consideration. All organizations and projects featured have been vetted, and all have funding gaps that need closing.
If you'd like to support any of them, and have a giving Fund with us, you can recommend a grant by logging into your DonorCentral account from the homepage on our
website
. Or, you can fax us a completed grant recommendation form at 254.7955. Grant recommendations received by 5 p.m. on December 4 will be mailed by the end of the year.
You can also give directly to any of these organizations by contacting their Executive Directors.
With best wishes for a happy holiday season,
Julia DeNatale & Marla Tofle
Philanthropic Services Staff
Older adults get help to prevent dangers of falling down
Organization
:
Area Agency on Aging Serving Napa and Solano (AANS)
In 2007, a collaborative of nonprofits and government agencies launched SFNV, with the goal of providing services that help elderly residents (and their caregivers) prevent falls, which are a leading cause of hospitalizations and ER visits for residents age 60 and older. The program is now under the umbrella of the nonprofit AANS.
SFNV helps 150-200 clients a year--90 percent are low-income--with home safety assessments and modifications; education on how to prevent trips and falls; and, classes and referrals to programs that help maintain strength and improve balance. SFNV also educates caregivers on how to prevent falls.
Home safety assessments are the primary service, and SFNV's occupational therapist conducts 10 of these each month. As part of the assessment, the therapist recommends home modifications that will make the home safer and reduce the likelihood of falls, and helps the homeowner develop a plan to get the modifications completed. SFNV connects homeowners to pre-screened volunteers skilled in making certain repairs. The assessment also flags gaps in insurance or other medical needs, and SFNV helps clients sign up for insurance programs or connects them to other health services.
Program budget is currently $70,000. SFNV is looking to fill a revenue gap of $20,000.
American Canyon's growing youth population needs larger space for afterschool programs
What's needed: $1 million to support the American Canyon Clubhouse capital campaign
For the past 12 years, BGCNV has been providing after school and summer programs to more than 145 elementary and middle school kids every weekday at their Clubhouse in American Canyon. That Clubhouse is a 3,000 square foot double-wide trailer that is well past its prime, and too small for BGCNV to expand programs and serve more youngsters.
American Canyon's population has increased from 9,800 to more than 20,000 in the last 15 years, and another growth spurt of 32 percent is projected during the next two decades. There are more than 4,000 school-age kids in American Canyon, and 50 percent of households have at least one child under the age of 18.
BGCNV has launched a $4.6 million capital campaign to construct and equip a 15,000 square foot Clubhouse dedicated to serving youth and the community of American Canyon. The new facility also will include an early-childhood center--a gap that needs filling in this southernmost area of the Valley.
BGCNV is in the homestretch of the American Canyon Clubhouse campaign, with $3.6 million in pledges in hand, including: $2 million from Napa Valley Vintners; $360,000 from the City of American Canyon; and, $202,000 from BGCNV Board and staff.
A $1-million revenue gap for the capital campaign remains; BGCNV plans to open the new Clubhouse doors in March 2017.
BGCNV's annual operating budget is just under $2.2 million, and the nonprofit serves a total of 1,200 kids and teens at 11 sites in Napa and American Canyon.
Foster children receive advocacy for their well-being and education
What's needed: $25,000 for general support
State of California courts mandate that volunteer advocates monitor foster placements, as well as each child's health and education needs. CASA is the local nonprofit that runs this court-mandated program. CASAs (which stands for Court Appointed Special Advocates) are highly trained volunteers that monitor foster placements, including the child's health and education needs, and report to the court on the child's well-being and home placement, as is required by state law.
CASA has steadily increased the number of kids it serves by adding more volunteer advocates, and by modestly growing its operations to support recruitment and training of these advocates. CASA now has 62 volunteers--25 of them were new recruits in 2015. Volunteers must commit to 18 months of service (case assignments last 3 years on average).
In 2013, CASA served 148 Napa County foster kids ages 18 and younger, and this year they will serve about 175. The vast majority of kids CASA supports are between the ages of birth to 5 years old; 68% are Caucasian/white. Most of the youngsters on CASAs caseload show improved academic performance, as well as an improvement in healthy behaviors.
CASA's annual operating budget is $295,000. The nonprofit's end-of-year fundraising is under way, but the agency projects a revenue gap of about $25,000.
Isolated seniors get a hot meal delivered to their door by a caring volunteer
What's needed
:
$15,000 for the Meals on Wheels for Seniors program (MOW)
CANV's cadre of MOW volunteers delivers freshly cooked hot meals to 410 elderly residents each day, which adds up to 100,000 hot meals annually. About 75 percent of the seniors are homebound, and the remaining 25 percent meet at congregate sites around the Valley to socialize over their hot lunches.
Most of MOWs homebound clients live alone, but many that have companion animals can't afford to feed them. Others that don't have pets could benefit from owning one. To that end, CANV has partnered with Jameson Animal Rescue Ranch to start Woof on Wheels. MOW volunteers deliver pet food (in addition to the human hot meals) to clients on the roster that also have companion animals; Jameson Animal Rescue supplies the pet food to CANV's MOW program. Jameson Animal Rescue facilitates pet adoptions for those MOW clients that want and would benefit from an animal companion.
During the last year, CANV was hired to run the kitchen and prepare meals at an assisted living center in Napa. CANV is able to use this commercial kitchen space to prepare and package the meals for the MOW program. This has allowed CANV to utilize more food from its Food Bank program, much of which is donated or purchased with government subsidies. CANV also saves money on rent, while earning income from its catering contract with the assisted living center.
CANV's annual budget for the MOW program is roughly $765,000; a revenue gap of about $15,000 remains.
Elderly residents access affordable health insurance
What's needed
:
$12,500 for the senior insurance program
Since its founding in 2005, CHI's bread-and-butter work has been getting low-income children access to health insurance: The nonprofit has signed up nearly 16,000 kids for insurance programs, and has increased Napa County's enrollment of previously uninsured children by 78 percent. CHI's work is one reason that our Valley's rates of uninsured kids are low compared to other rural and semi-rural communities in California.
CHI became licensed a few years ago to sell insurance to uninsured adults--the parents of the low-income kids already on the nonprofit's caseload. Before the Affordable Care Act (ACA) this was a bit of a struggle because most private insurance was too expensive for low-income families.
Now that ACA is in play, there are more options for adults, as well as elderly residents covered by subsidized insurance programs targeted to people ages 65 and older.
CHI is expanding its health insurance services to include the senior set. This expansion means that CHI will provide outreach, education and enrollment of eligible elderly residents into private insurance programs that offer Medicare health plans.
(The nonprofit, formerly known as Children's Health Initiative, recently rebranded itself to Community Health Initiative to reflect the broader audience.)
There are roughly 21,000 senior citizens in Napa County, and about 4,000 of them are eligible for Medicare and other subsidized insurance programs. This group will be CHI's main target audience.
CHI's budget for its new senior insurance program is $85,000, which covers staff training and certification of six bi-cultural insurance agents. Agent certification is heavily regulated for Medicare insurance plans, but it is a natural fit because CHI's agents, who are all bilingual in Spanish, have experience matching low-income families with affordable health plans. In fact, CHI's certification process is nearly complete.
CHI plans to enroll 25 seniors in its first year of the program, and then 100 a year thereafter. Each enrollment generates broker fees, and CHI anticipates these revenues will cover 15 percent of the program's costs the first year, and will jump to 74 percent in year two, and 100 percent in the third year.
CHI has raised $60,000 towards start-up costs of this new program, and is looking to fill a revenue gap of about $12,500.
CHI's total operating budget just under $1 million.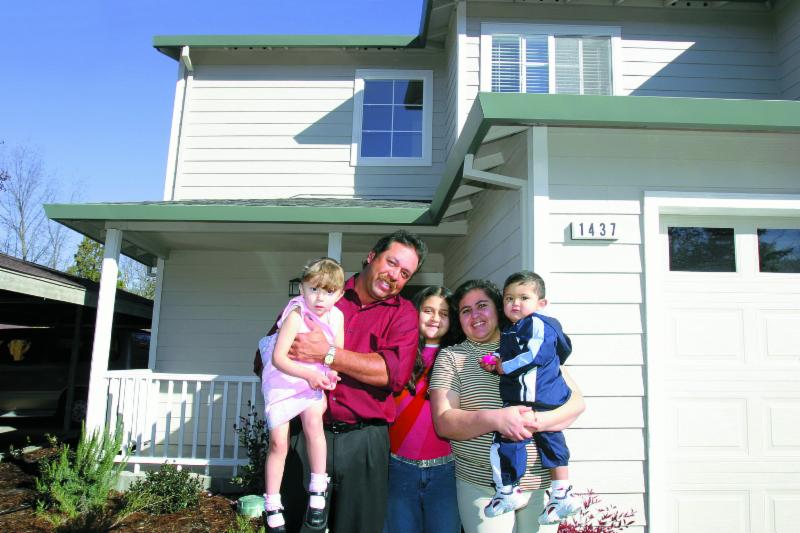 Affordable housing residents get connected to services and activities that improve their quality of life
What's needed: $10,000 for the Resident Services program
NVCH provides an affordable place to live to more than 1,600 low-income residents at the 16 properties it owns and manages in Napa, St. Helena and Yountville. Among NVCH residents, 670 are kids, and 180 are elderly people.
The nonprofit develops and manages housing targeted to families that earn $50,000 or less annually. NVCH earmarks a percentage of its 575 units for seniors or farmworkers, since those populations are particularly under-served when it comes to finding adequate housing.
NVCH's affordable, safe and clean housing stock fills an important gap in Napa County, where 40 percent of households earn less than median income for our area (about $65,000 for a family of four). These low-income families often struggle to find housing they can afford, and when they can't, they live in overcrowded or substandard conditions.
Residents at NVCH properties also can access an array of support services that are offered at each of the sites, which have dedicated community space for these activities. NVCH partners with 80 different nonprofits and public agencies that co-locate their services on the properties, and tailors offerings at each site to the needs and requests of residents that live there. About 1,500 residents each month participate in one or more of NVCH's Resident Services programs.
For example, trainings and workshops on topics like budgeting and financial literacy; English as a Second Language; and, healthy cooking are offered. NVCH also brings health providers to offer blood pressure checks and nutrition counseling. Some sites host on-premise preschool classes, or afterschool homework help for kids. NVCH recently was awarded a grant to provide free Wi-Fi in 96 percent of its units, filling an important need for residents, who typically cannot afford an Internet connection.
NVCH's annual operating budget is $1.1 million. Government contracts cover most, but not all, of the budget for the Resident Services program, and NVCH has a $10,000 gap it is trying to fill.
Low-income parents learn skills to boost involvement in schools, and the community
Parent U is a partnership between OTM, Queen of the Valley Medical Center and Napa Valley Unified School District. The program has twin goals: to build parents' capacity to support their children's academic success; and, help parents become leaders, both at their children's schools and in the broader community.
Parent U offers dozens of classes and workshops at six low-income schools in Napa (and two in Sonoma), and serves more than 1,800 parents of preschool and elementary-aged children. Many parents in the Parent U program are immigrants, and don't have education beyond high school, which often makes the notion of getting involved in their children's school, or civic activities, seem daunting.
As a result, Parent U classes fall into four themed areas: how to be an effective school volunteer; how to be an advocate for your child at school; how to be a school, community and project leader; and, how to raise a healthy child and access health services. Specific topics include: understanding your child's report card; how to participate in parent-teacher conferences; basic computer classes; and, English language classes.
Parent U classes are offered year-round at times that are convenient to both working and stay-at-home parents. A combination of school teachers, community professionals and trained parents teach the classes, which are offered in both English and Spanish.
Students that build up enough credits, and have an interest, can apply to become Parent U interns and program instructors for certain classes. In fact, the program targets working mothers from the low-income neighborhoods where Parent U is offered. All are high school graduates, but have little, if any, college experience. Parent U provides stipends to interns, and also provides small scholarships to those who want to work towards four-year college degrees in the health and human services field.
OTM's annual operating budget is just under $4 million
, and the Parent U program in Napa represents $327,000 of the total. Grants and contracts from its three partner agencies cover all but $15,000 earmarked for Parent U intern stipends and scholarships. An individual donor has made a $10,000 contribution, but a $5,000 gap remains.
St. Helena youngsters build kindergarten readiness
What's needed
:
$9,000 for general support
About two dozen St. Helena kids start kindergarten each year without having had any preschool, which means they are starting out behind their peers who have had one or two years of pre-K schooling. SHPFA launched a few years ago to fill the preschool gap for these children.
The nonprofit provides a full academic year (10 months) of preschool to 15-20 St. Helena four-year-olds each year, whose families cannot afford to send them to preschool. Kids attend one of five local private preschools in St. Helena, and SHPFA foots the bill; 95 percent of SHPFA kids are Latino.
Parents participate in SHPFA bilingual monthly meetings and parent education classes; they also must volunteer at community events to help create awareness of the program among other low-income families in St. Helena.
The participating preschools charge SHFPA market rate--it costs about $4,000 per year for a child to attend preschool--two preschools provide a second year of preschool for free, if SHFPA pays for the first, which doubles SHFPA's investment.
SHFPA recruits parents to participate in the program, takes them on visits to the preschools, and gives them guidance on how to choose the right preschool to meet their child's (and family's) needs.
To-date, the nonprofit has served 61 low-income families, whose children would not otherwise have had any preschool experience. Outcomes for SHPFA kids when they enter kindergarten are strong: All have increased reading proficiency and greater social, emotional and behavioral skills than their peers who did not attend preschool.
This year, SHPFA has 15 kids in the program, and wants to help 10 more; however, there are barriers for families to participate: Preschools offer morning or afternoon classes (not full day), and families with two working parents often don't have access to transportation or childcare to enroll their child in a half-day program. SHPFA is working on strategies to address these issues.
SHPFA's annual budget is $80,000, St. Helena Unified School District contributes $25,000 and SHPFA fundraises the balance through grants, individual donors, and a $25 monthly contribution from each SHPFA family. SHPFA has a $9,000 funding gap for the current academic year.
Community members that struggle to put food on the table get a hot lunch
What's needed
:
$45,000 for the Meals program
SA Napa's Meals program served 42,822 hot meals to about 400 unduplicated clients in the City of Napa during the last year. These community members are food insecure, which means they don't have enough income to pay for nourishing food on a daily basis.
Meals program clients include homeless, disabled, families and fixed-income seniors. The majority of clients are Caucasian.
During the last year, SA Napa partnered with the national Salvation Army's residential substance abuse treatment programs, and now is sending eligible clients to the program at no cost to the client. SA Napa's staff is piloting this strategy as a way to provide support to some Meals program clients that have chronic issues beyond that of food insecurity.
Part of SA Napa's mission is to provide food relief in the wake of a disaster, even though the nonprofit does not have a revenue source for this important work. SA Napa provided food to earthquake victims after the South Napa Earthquake in 2014, and more recently provided food to Valley Fire victims.
SA Napa's Meals program budget is $250,000, an increase of $50,000 from 2014, in order to meet increased demand for the service. The nonprofit has to fill a revenue gap of $45,000 for the Meals program.
3299 Claremont Way, Suite 2 | Napa, CA 94558 | 707.254.9565