A newsletter of Napa Valley Community Foundation

December 2015
Remember last month's newsletter that featured a holiday "grab bag" of funding ideas? Our vetted list comprised nine programs--from preschool for low-income kids, to hot meals for seniors--with funding gaps.
We're happy to share that, with your help, six of the programs featured received funding totaling $51,000.
What happened to the other three? We are again ringing the bell on their behalf, to see if there are donors that would like to support these worthy efforts.
As we reflect back on the last year, we are very grateful to the constellation of donors that work with the Community Foundation. Annually we bring more than 100 ideas to our donors and the broader funding community, totaling about $500,000 in grant distributions. In the last three years, we've made about 450 pitches to donors that brought $2.3 million to local organizations and programs vetted by us.
If you'd like to support any of the projects featured below, and have a giving Fund with us, you can recommend a grant by logging into your DonorCentral account from the homepage on our
website
. Or, you can fax us a completed grant recommendation form at 254.7955.
You can also give directly to any of these organizations by contacting their Executive Directors.
With best wishes for a happy holiday season,
Julia DeNatale & Marla Tofle
Philanthropic Services Staff
Elderly residents access affordable health insurance
What's needed
:
$12,500 for the senior insurance program
Since its founding in 2005, CHI's bread-and-butter work has been getting low-income children access to health insurance: The nonprofit has signed up nearly 16,000 kids for insurance programs, and has increased Napa County's enrollment of previously uninsured children by 78 percent. CHI's work is one reason that our Valley's rates of uninsured kids are low compared to other rural and semi-rural communities in California.
CHI became licensed a few years ago to sell insurance to uninsured adults--the parents of the low-income kids already on the nonprofit's caseload. Before the Affordable Care Act (ACA) this was a bit of a struggle because most private insurance was too expensive for low-income families.
Now that ACA is in play, there are more options for adults, as well as elderly residents covered by subsidized insurance programs targeted to people ages 65 and older.
CHI is expanding its health insurance services to include the senior set. This expansion means that CHI will provide outreach, education and enrollment of eligible elderly residents into private insurance programs that offer Medicare health plans.
(The nonprofit, formerly known as Children's Health Initiative, recently rebranded itself to Community Health Initiative to reflect the broader audience.)
There are roughly 21,000 senior citizens in Napa County, and about 4,000 of them are eligible for Medicare and other subsidized insurance programs. This group will be CHI's main target audience.
CHI's budget for its new senior insurance program is $85,000, which covers staff training and certification of six bi-cultural insurance agents. Agent certification is heavily regulated for Medicare insurance plans, but it is a natural fit because CHI's agents, who are all bilingual in Spanish, have experience matching low-income families with affordable health plans. In fact, CHI's certification process is nearly complete.
CHI plans to enroll 25 seniors in its first year of the program, and then 100 a year thereafter. Each enrollment generates broker fees, and CHI anticipates these revenues will cover 15 percent of the program's costs the first year, and will jump to 74 percent in year two, and 100 percent in the third year.
CHI has raised $60,000 towards start-up costs of this new program, and is looking to fill a revenue gap of about $12,500.
CHI's total operating budget just under $1 million.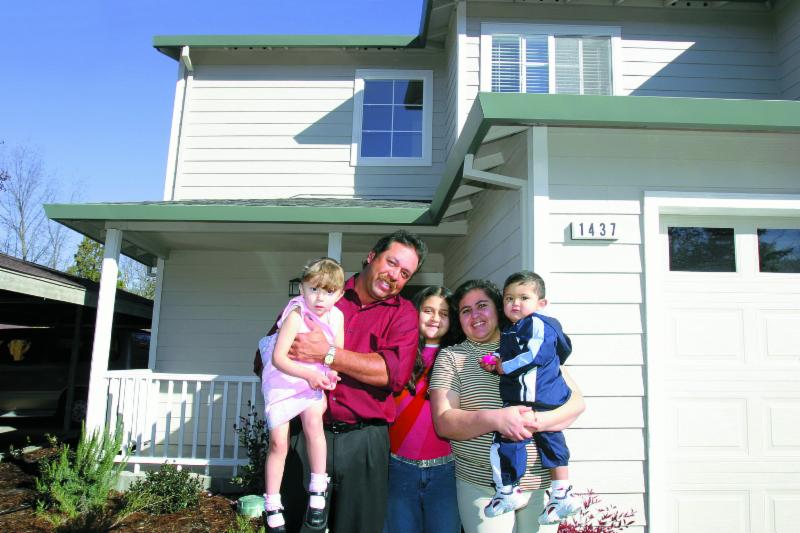 Affordable housing residents get connected to services and activities that improve their quality of life
What's needed: $10,000 for the Resident Services program
NVCH provides an affordable place to live to more than 1,600 low-income residents at the 16 properties it owns and manages in Napa, St. Helena and Yountville. Among NVCH residents, 670 are kids, and 180 are elderly people.
The nonprofit develops and manages housing targeted to families that earn $50,000 or less annually. NVCH earmarks a percentage of its 575 units for seniors or farmworkers, since those populations are particularly under-served when it comes to finding adequate housing.
NVCH's affordable, safe and clean housing stock fills an important gap in Napa County, where 40 percent of households earn less than median income for our area (about $65,000 for a family of four). These low-income families often struggle to find housing they can afford, and when they can't, they live in overcrowded or substandard conditions.
Residents at NVCH properties also can access an array of support services that are offered at each of the sites, which have dedicated community space for these activities. NVCH partners with 80 different nonprofits and public agencies that co-locate their services on the properties, and tailors offerings at each site to the needs and requests of residents that live there. About 1,500 residents each month participate in one or more of NVCH's Resident Services programs.
For example, trainings and workshops on topics like budgeting and financial literacy; English as a Second Language; and, healthy cooking are offered. NVCH also brings health providers to offer blood pressure checks and nutrition counseling. Some sites host on-premise preschool classes, or afterschool homework help for kids. NVCH recently was awarded a grant to provide free Wi-Fi in 96 percent of its units, filling an important need for residents, who typically cannot afford an Internet connection.
NVCH's annual operating budget is $1.1 million. Government contracts cover most, but not all, of the budget for the Resident Services program, and NVCH has a $10,000 gap it is trying to fill.
St. Helena youngsters build kindergarten readiness
What's needed
:
$9,000 for general support
About two dozen St. Helena kids start kindergarten each year without having had any preschool, which means they are starting out behind their peers who have had one or two years of pre-K schooling. SHPFA launched a few years ago to fill the preschool gap for these children.
The nonprofit provides a full academic year (10 months) of preschool to 15-20 St. Helena four-year-olds each year, whose families cannot afford to send them to preschool. Kids attend one of five local private preschools in St. Helena, and SHPFA foots the bill; 95 percent of SHPFA kids are Latino.
Parents participate in SHPFA bilingual monthly meetings and parent education classes; they also must volunteer at community events to help create awareness of the program among other low-income families in St. Helena.
The participating preschools charge SHFPA market rate--it costs about $4,000 per year for a child to attend preschool--two preschools provide a second year of preschool for free, if SHFPA pays for the first, which doubles SHFPA's investment.
SHFPA recruits parents to participate in the program, takes them on visits to the preschools, and gives them guidance on how to choose the right preschool to meet their child's (and family's) needs.
To-date, the nonprofit has served 61 low-income families, whose children would not otherwise have had any preschool experience. Outcomes for SHPFA kids when they enter kindergarten are strong: All have increased reading proficiency and greater social, emotional and behavioral skills than their peers who did not attend preschool.
This year, SHPFA has 15 kids in the program, and wants to help 10 more; however, there are barriers for families to participate: Preschools offer morning or afternoon classes (not full day), and families with two working parents often don't have access to transportation or childcare to enroll their child in a half-day program. SHPFA is working on strategies to address these issues.
SHPFA's annual budget is $80,000, St. Helena Unified School District contributes $25,000 and SHPFA fundraises the balance through grants, individual donors, and a $25 monthly contribution from each SHPFA family. SHPFA has a $9,000 funding gap for the current academic year.
3299 Claremont Way, Suite 2 | Napa, CA 94558 | 707.254.9565