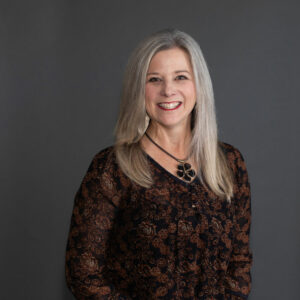 Chief Financial Officer
Affectionately known as the "back office," Sandy is responsible for all finance and human resources functions in her position as Chief Financial Officer. She carefully stewards the Foundation's most valuable resources, both financial and human. In her role, Sandy works closely with the Finance and Audit Committees to make certain all financial checks and balances are in place not only to ensure compliance with federal and state regulations, but also to maintain a high level of integrity and transparency with NVCF's partners who have entrusted NVCF with financial assets. She also manages NVCF's staff in various capacities, including the processing of new hires, assisting with employee benefits, and helping with other related staff needs.
Having had experience in both the for-profit and non-profit sectors, Sandy saw the need for high quality financial staff in non-profits and developed a real passion to help non-profits further their missions which led to her decision to specialize in non-profit accounting. Before joining NVCF in February 2005, Sandy's non-profit experience included working as the controller for ACORN, a social services organization in Evanston, Illinois, and The Hawkins Center, a non-profit law firm in Richmond, California. She has also used her non-profit expertise in a volunteer capacity with various organizations over the years.
Currently, Sandy sits on the board of NVCF's subsidiary organization, CFNV Charitable Real Estate Fund.
Sandy is a native of Wyckoff, New Jersey, holds a bachelor's degree in accountancy from Calvin College in Grand Rapids, Michigan, and is a licensed CPA in California.
When not at work, Sandy enjoys spending time with family and friends as well as learning to master the game of golf.