Engine For Good
We work side-by-side with local donors and nonprofits to tackle the most important challenges our Valley faces.
Learn More
Every day, we gather generous hearts and bright minds to solve the problems that lie beneath the surface of this beautiful place we call home.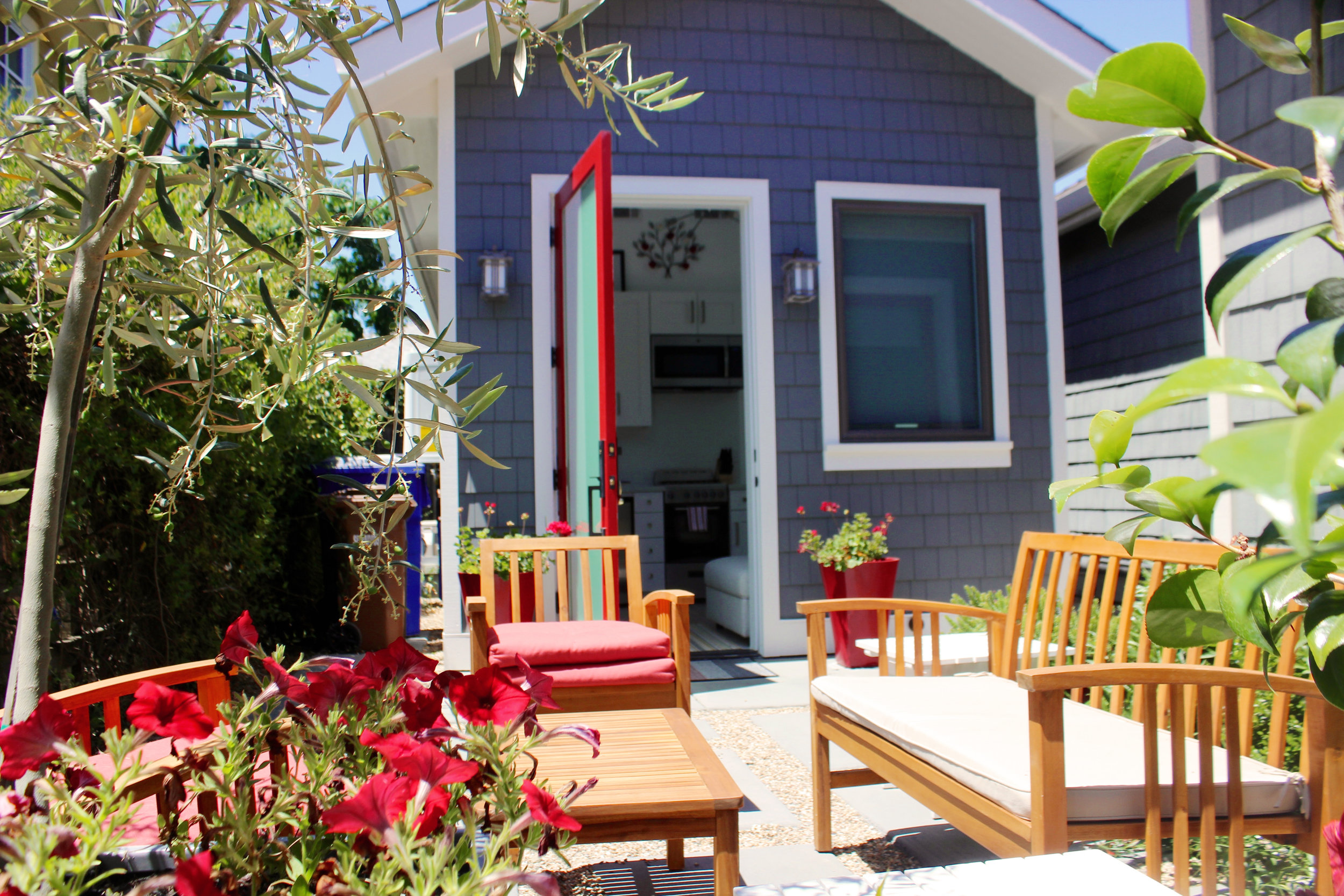 Secure your future, support the community
In 2020, we launched the Napa Sonoma ADU Center to encourage local residents take part in the solution to our affordable housing crisis. The Center helps Napa and Sonoma county homeowners with the building process for Accessory Dwelling Units (ADUs) with the end goal of creating more affordable workforce housing. Whether you are still thinking or ready to break ground, we can help. From a Standard Plans Gallery to individualized feasibility assessments to a cost calculator, the Napa Sonoma ADU Center is a one stop shop. Additionally, we are partnering with the County of Napa on an innovative forgivable loan program, and  Redwood Credit Union to develop a below-market-rate construction loan (4.375% on a 20-year loan as of late March). The credit union factors in future income and property appreciation from the ADU to enable lower-income and lower-equity homeowners to qualify for loans large enough to build their project. Learn more from the Los Angeles Times here.
Visit the Napa Sonoma ADU Center
---
Media & Democracy
We believe that our community and our democracy are more vibrant when everyone participates in the decisions we make about our future.  The lack of access to independent, local news in communities can drive civic disengagement.  When communities lose local news outlets, we also risk losing representation for diverse communities in the Valley.
That's why we are partnering with Highway 29 Media Company, a public benefit corporation committed to producing independent, public interest journalism for Napa Valley. In 2022, Highway 29 Media Company acquired and now operates two award-winning weekly newspapers — the Calistoga Tribune and the Yountville Sun, and is making significant investments in local reporting, digital technology, and community outreach.
We've launched the Media & Democracy Fund to support Highway 29 Media Company's efforts to preserve independent journalism.  Tax-deductible contributions by check, credit card or stock can be made to the Media & Democracy Fund.
To listen to our Town Hall from April 20, 2023 on sustaining local media in an era of disinformation and growing partisanship, click here.
Donate to the Media & Democracy Fund
---
Creating a stronger community, one new citizen at a time
When our 2012 immigration study revealed that Napa County has 9,000 citizenship-eligible Legal Permanent Residents (LPRs), aka Green Card holders, but many were not taking the important step towards achieving citizenship due to an absence of a robust legal services infrastructure, we launched the One Napa Valley Initiative (ONVI), a campaign to create new citizens and a stronger community. ONVI is building awareness of the benefits and requirements of citizenship, helping LPRs with their naturalization applications, preparing them for their citizenship exams/interviews, and helping locals with other immigration benefits, like Deferred Action for Childhood Arrivals (DACA).
Since ONVI's launch in the summer of 2013, 10,469 people have received legal services, 1,017 people have enrolled in English and civics classes, 6,081 have submitted applications for citizenship or other immigration benefits, and 2,052 have been sworn in as U.S. citizens, representing 46 countries. More than 470 volunteers and 350 local donors, foundations, and businesses have invested nearly $2.7 million in this public-private partnership, alongside the County of Napa, as well as every municipal government in the Valley.
Learn More
---