It takes more than money
You've worked hard to get to this point. We know that navigating financial aid and scholarships takes time and can be overwhelming. We have relationships with post-secondary institutions and student-serving nonprofits and have compiled this list of resources that may help.
Other financial assistance
There are many sources of funding besides scholarships available for students pursuing post-secondary education. Learn more and consider your options here.
Free Application for Federal Student Aid (FAFSA)
The FAFSA is an important first step for accessing federal student aid. The Federal Student Aid is an office of the U.S. Department of Education which ensures that all eligible individuals can benefit from federally funded financial assistance for education beyond high school.
Federal Student Aid


The federal government offers a number of financial aid programs, about $150 billion a year in grants, work-study funds and low-interest loans to more than 14 million students.

California Dream Act Application (CADAA)


The California Dream Act Application is not an application for federal financial aid. This application is used to determine the eligibility of AB 540 students for California state financial aid, such as UC Grants, State University Grants, California Promise Grant and Cal Grants. In addition, many colleges use information from the Dream Act Application to award private scholarships.

California Student Aid Commission
A website from the State of California which provides details about financial aid available to Californians, including Cal Grants, Dream Act Grants, and Middle Class Scholarships.
FinAid
Website provides students with financial aid information, information on loans, saving for your education and other types of aid that a student can use to fund their education.

 

The site also has a link to a scholarship search engine for additional opportunities.
10,000 Degrees
10,000 Degrees is a non-profit college success organization that supports low-income and first generation students get to and through college, no matter their GPA, race, gender, sexual orientation, documentation status or socioeconomic status. Their Napa program includes a scholarship & in person/virtual support starting with their senior year in high school. For more information on how to become an 10,000 Degrees scholar contact with 10,000 Degrees Napa Manager, Hugo Que hque@10000degrees.org.
"I want to be a traveling nurse," says Mariela, reflecting on her hopes for the future. Her choice of major—pre-nursing—reflects her broader ambition to serve and contribute. "I wanted to do something that would help people because I know that when I came here, I received so much help from so many people."
Mariela Rivera-Moreno, a 2023 recipient of the Fruit of the Vine Scholarship.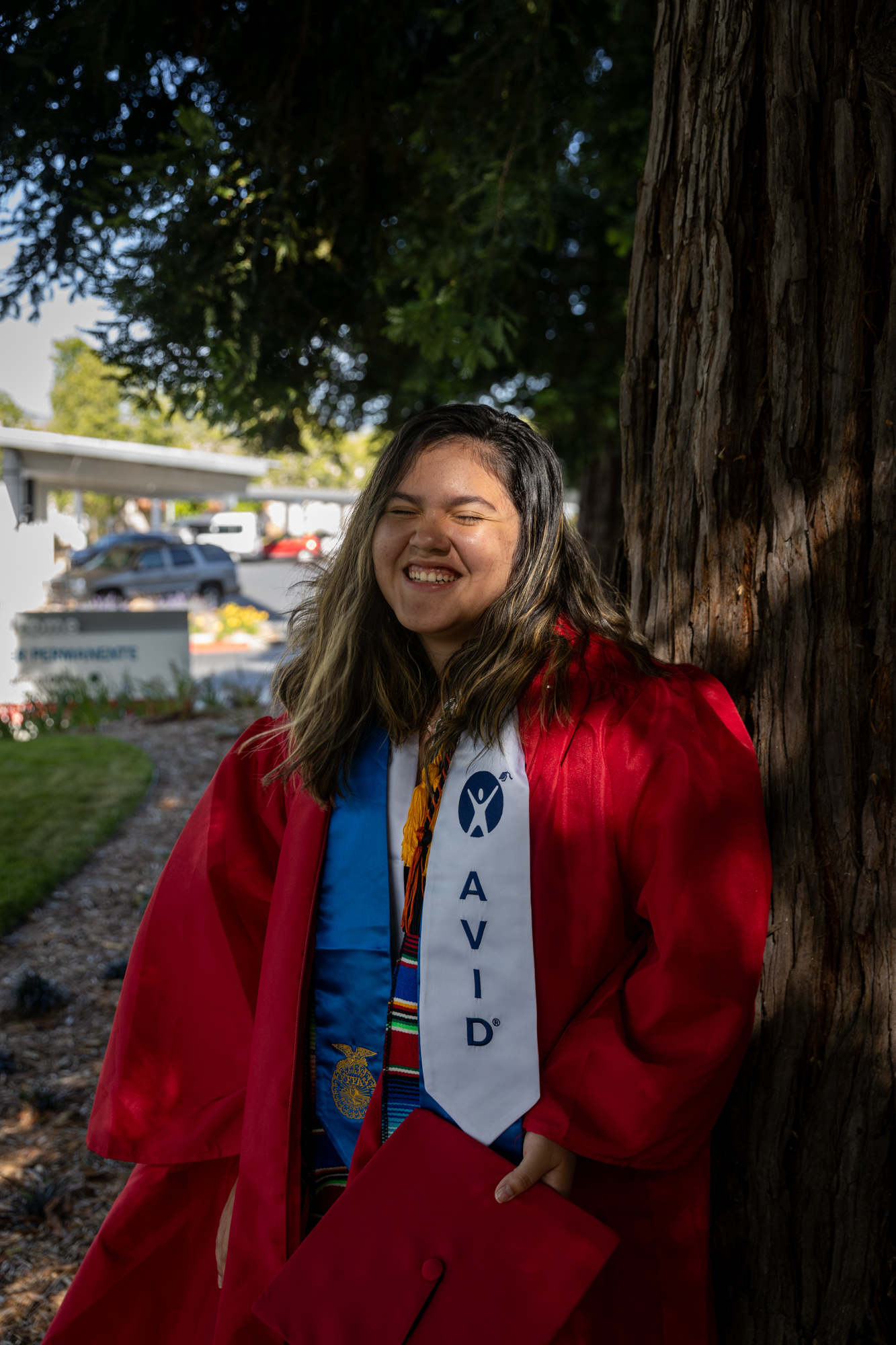 Other assistance
These programs may be available at your college or university. We encourage you to contact your college counselor to find out what services are available on your campus.
General
Academic Assistance and Tutoring Centers
CalWORKs
Cooperative Agencies Resources for Education (CARE)
Disability Student Support Services
Educational Opportunity Program (EOP)
Educational Talent Search (TRiO)
Financial Aid Department
Lesbian, Gay, Bisexual, Transgender, Queer, Intersex, Asexual Resource Centers
Student Health and Counseling Services
Transfer and Veteran Services
Undocumented Student Programs
Napa Valley College