Elevate your giving
Whether you've got a clear philanthropic path or are just starting to chart your course, we've got a Fund type to meet your needs and expert advisors to help you make an impact.
Donor Advised Funds for active grantmaking
Personal service, NVCF expertise, and professional management make donor advised funds the go-to choice for many givers. You recommend grants to organizations you care about, and we take care of the rest – and you can amplify your impact with suggestions of vetted Napa Valley nonprofits and emerging needs, tailored to your charitable interests. Starting at a threshold of $25,000, donor advised funds offer immediate tax deductibility and can be added to at any time, including through your estate.
Discuss the Possibilities
"The scholarship fund I established at NVCF is helping to shape young lives, which is very gratifying. I described the kind of students I was hoping to support, and NVCF took care of everything else – like guidelines, applications, and legal and tax issues."
Lydia Kohler, Fundholder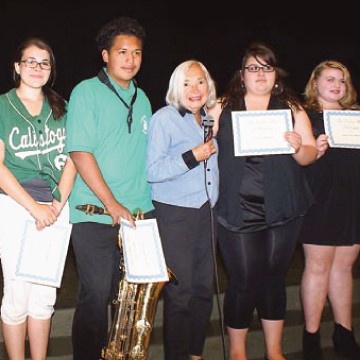 Scholarship Funds to Invest in Youth
Education and economic opportunity are the greatest gifts of all. For more than 25 years, we've been Napa Valley's scholarship experts, helping donors create Funds with lasting impact for students. You set the purpose and award criteria with the personal help of our staff. We manage a seamless online application process, insightful selection committee, and timely disbursement, as well as prudent investment and compliance management.
Discuss the Possibilities
Leave a legacy of good
A planned gift through NVCF creates lasting support for the organizations and causes you care about most. Working with your professional advisors, we create gift plans to reflect your interests and reduce tax liability, including bequests, gifts of real estate, life insurance, retirement accounts, and charitable trusts. At Napa Valley Community Foundation, we operate on a timeline of "forever", providing expert investment management and Fund administration in perpetuity.
Learn More
Discuss the Possibilities