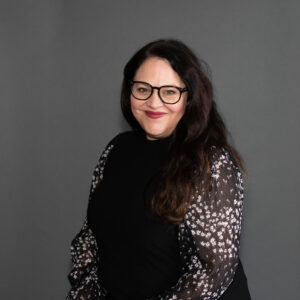 Vice President of Community Impact
she/her
Julia wears many hats throughout her day at the Foundation. She oversees all of our grantmaking including Donor Advised Funds, legacy grants, and community initiatives.  She works side-by-side with donors to help them direct their dollars toward the most pressing issues faced by Napa Valley.
To that end, Julia and her team work closely with the local nonprofit community — getting to know their staff, operations, and programs. Having a bird's eye view of the nonprofit sector helps us best advise donors while helping organizations connect to provide more efficient and effective services needed by the community.
Julia also leads the Foundation's Community Impact initiatives, which include: Investing in Youth, Fighting Poverty, Championing Community (immigration and citizenship), and Meeting the Moment (disaster preparation and recovery).
One of Julia's favorite endeavors is uncovering those "sticky" issues that can lie just beneath the surface of the Valley. Then she looks for or develops programs that solve those challenges. Julia has been instrumental in activating our One Napa Valley initiative which integrates education and legal services for immigrants that want to naturalize; expediting the development of more affordable housing through our Napa Sonoma ADU Center; managing everything related to programs and resources that help us prepare for and recover from disasters.
Julia, who was born and raised in Napa, joined the Foundation team in 2010 after leading development and education efforts at Wolfe Center, a nonprofit behavioral health organization in Napa. Her work in the private sector includes marketing and promotions management at Bay Area radio and television stations. Julia earned her bachelor's degree in communications (with an emphasis in journalism) from the University of San Francisco and is a graduate of class 20 of Leadership Napa Valley.
When she's not being an engine for good in the community, you can find Julia participating in local community theatre with her children.
One of Julia's favorite quotes:
"The greatness of a community is most accurately measured by the compassionate actions of its members." Coretta Scott King