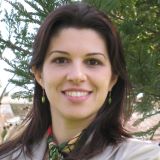 Senior Director, Programs & Philanthropy
Rejane (pronounced as "hey-johnny") joined our staff in March 2015. Rejane maintains knowledge of and relationships with Napa Valley's charitable organizations and programs. She helps local donors learn more about the nonprofit sector and matches their charitable goals with needs in the community. Rejane manages the grant review, decision and reporting processes for Legacy Funds, as well as for many of our discretionary Funds, including some of our Community Impact grantmaking in the areas of: Invest in Youth; Fight Poverty; and Champion Community.
Rejane also staffs the Stewardship Committee, an Advisory Committee to the Board that ensures that donor intent is executed with fidelity, primarily for Funds established through the estate plan of a donor who is no longer living.
Before joining Napa Valley Community Foundation, Rejane was the Executive Director for Puertas Abiertas Community Resource Center. Previously, she conducted grant monitoring and evaluation of nonprofit projects in Latin America and Asia.
Originally from Brazil and a naturalized U.S. citizen, she holds a bachelor's degree from PUC-Minas in Brazil and a master's in International Affairs/Economic and Political Development from Columbia University.
When not at work, you can find Rejane hiking local trails with her family or exploring the world. Rejane speaks English, Portuguese and Spanish.