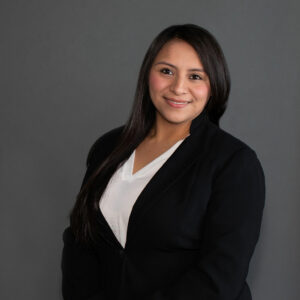 Administrative Associate
Sara joined our staff in August of 2021 as the Administrative Associate.  In this role, she provides direct, primary administrative and fundraising support for the President & CEO and Vice President of Development and Communications but assists all departments when needed.
Before joining Napa Valley Community Foundation, Sara worked as the E-Commerce Marketing Data Specialist at CHEFS Catalog, a retail company.
Born and raised in Mexico, Sara immigrated to the USA when she was a teenager and has resided ever since in Napa County.  She holds a bachelor's degree in Business Administration with a double concentration in Accountancy and Human Resources & Organizational Behavior from Sacramento State University, and associate degrees in Social & Behavioral Sciences and Humanities & Fine Arts from Napa Valley College.
When not at work, Sara enjoys spending time with family and friends, listening to music, and hiking.