One Napa Valley Initiative
In 2013, we launched the One Napa Valley Initiative to provide immigrant legal services and pathways for local immigrants to become fully engaged in Napa Valley's future.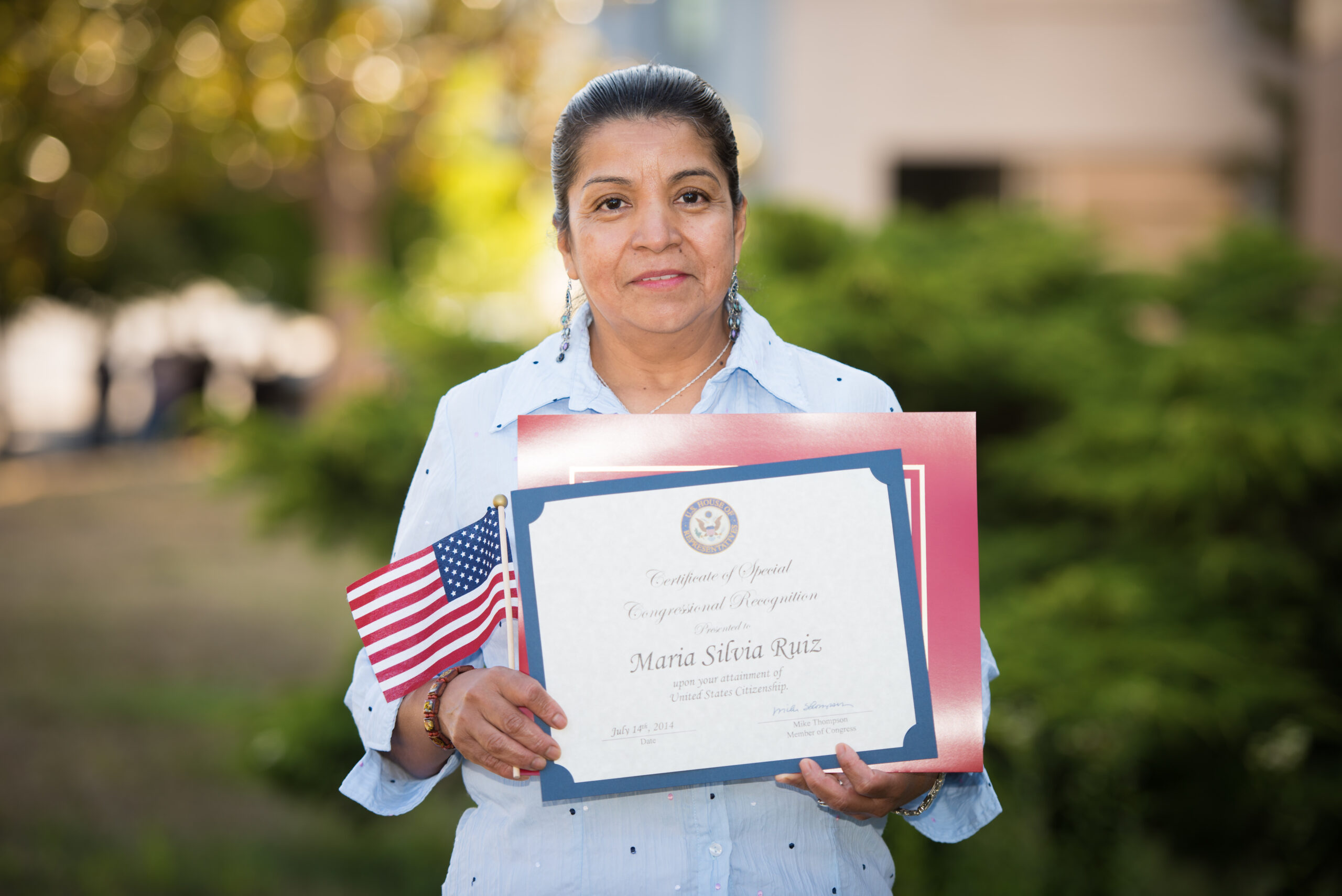 2,300
Napa residents have been sworn in as U.S. Citizens
---
10,469
people have received free legal consultations for citizenship or other immigration benefits
---
$3M+
in grants since 2013
---
The 2012 Study
When our 2012 immigration study revealed that Napa County has 9,000 citizenship-eligible Legal Permanent Residents (LPRs), aka Green Card holders, but many were not taking the important step towards achieving citizenship due to an absence of a robust legal services infrastructure, we launched the One Napa Valley Initiative (ONVI), a campaign to create new citizens and a stronger community.
Our One Napa Valley Initiative Partners:
Get Involved
In these times of uncertainty regarding immigration policy, securing funding for citizenship is more urgent than ever.
Your gift provides Napa County residents legal support throughout their citizenship journey as well as access to other important legal immigration services.
Additionally, consider becoming a volunteer to support our program. To find out how  you can get involved, please contact one of our locations.
Get Help
Are you, or do you know someone who needs help becoming a citizen?
Contact Immigration Institute of the Bay Area (IIBA) at 707.266.1568 or NapaInfo@iibayarea.org