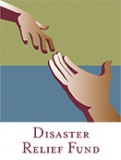 The Napa Valley Community Disaster Relief Fund is managed by Napa Valley Community Foundation (NVCF) and was created with a $10 million lead gift from Napa Valley Vintners following the 2014 Napa Earthquake.
The grant funding will be broken into three phases.  NVCF is moving with urgency and compassion, while following the  IRS regulations, which require public charities like NVCF to verify losses and evaluate the financial capacity of end recipients when providing cash assistance beyond the first hours and days following a natural disaster.  Please note that in other communities that have been hit hard by floods and fires and hurricanes, it has taken 8 to 15 weeks to publish guidelines and start taking applications.  NVCF plans to move even more quickly than this because we know too many families and businesses are enduring real hardships.
Phase I
In this first round of funding, available now, Napa Valley Community Foundation (NVCF) will give grants to nonprofit agencies to increase support to families and individuals who are in immediate need of assistance with services such as medical care, counseling, temporary housing, food security, clothing and legal aid.   NVCF's grants include payments to nonprofits to provide direct services to those affected by the quake, and emergency assistance dollars that individuals and families can apply for at several different locations in Napa and American Canyon.  Emergency assistance dollars will be available for short-term rental assistance, and for essentials like food, utilities, car repairs and prescription medications.  Resources for more capital-intensive household needs, such as repairs, will be included in a second phase of grants from the Fund, and fall outside the scope of this initial effort.
For eligibility guidelines for Phase I grants, click here.
For grants made in Phase I, click here.
Phase II
The next round of grants from the Fund will move beyond short-term recovery and focus on rebuilding.  In this rebuilding phase, homeowners and renters will be able to apply for grants to make critical repairs and replace essential household items, so they can return to their homes or continue to occupy them safely; and business owners will be able to apply for grants or loans to address physical and economic losses stemming from the August 24 earthquake.  Assistance for households and businesses will not come directly from NVCF, but from nonprofit organizations it will select as its partners.
Please note that eligibility criteria and application materials for households and businesses that need help rebuilding are still several weeks on the horizon.
 Phase III
NVCF's third and final round of grantmaking, planned for the first half of 2015, will focus on resiliency. In this phase, NVCF will invest in technical assistance and capacity building for local nonprofits and other community agencies, so they can be better prepared to respond to future disasters.