One of the things we love best about being our community's Foundation is the opportunity to get to know and support so many local organizations that are doing great work to improve the lives of Napa County residents. 
Each year, we visit with a couple hundred local programs from American Canyon to Calistoga and share what we learn with our donors.  We especially appreciate the chance to shine a light on nonprofits that are not as well known as some of the larger charitable organizations in the Valley. 
Here are three such organizations that we have recently vetted that we are eager to introduce to you.  If you have a giving Fund with Napa Valley Community Foundation and would like to support one or more of these, click here or contact grantsadmin@napavalleycf.org. 
 Gunilda Rianda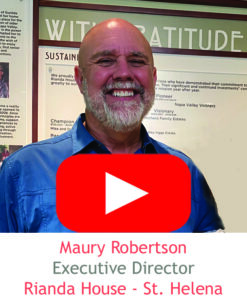 Senior Center Association ("Rianda House") 
 As people age, it's often easy to feel isolated and disengaged from the community. But up Valley seniors have a friend in Rianda House – "the" gathering and activity hub in St. Helena for residents ages 55+ from Yountville to Pope Valley.  Rianda House is the only nonprofit up Valley that provides seniors a safe place to gather, socialize, and participate in English and Spanish offerings from other local nonprofits and experts, like Brain Fitness and Tai Chi classes, writers' groups, meditation workshops, or get assistance navigating health insurance, legal assistance, or even cell phones.  Of course, it's also a welcoming spot to enjoy a cup of joe over a friendly game of chess or bridge.   With nearly 1,000 participants, there's always a chance to meet new friends.
LEARN MORE about how Rianda House helps Seniors at all levels stay active, independent, and healthy.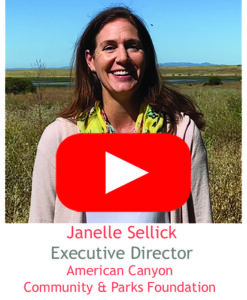 American Canyon Community & Parks Foundation (ACCPF) 
"Where nature and community flourish together" perfectly describes the goal of the American Canyon Community & Parks Foundation.  When residents of American Canyon longed for better parks and a more robust recreation program for the community, volunteers took action!  Working closely with the city government to identify needs and gaps, ACCPF takes on a host of projects including raising funds to install drinking fountains and picnic tables, improving trail access for people with disabilities, curating family hikes and nature seminars, hosting elementary after-school science and arts classes, and sponsoring environmental education for all fourth-graders in American Canyon.  Next up? A campaign to build a Wetlands "Eco Center," a permanent home for environmental education nestled alongside the wetlands.
LEARN MORE about how ACCPF brings fun, frolic, and fitness to American Canyon.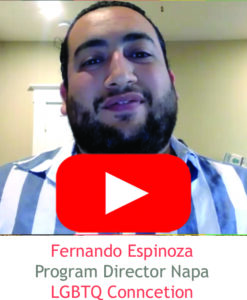 LGBTQ Connection 
 Napa County is a mere 50 miles from San Francisco, but in terms of acceptance of LGBTQ residents, it can feel worlds apart. Many of our estimated 11,000 LGBTQ neighbors remain closeted and are fearful of prejudice or hostile behavior directed at them. On the Move's LGBTQ Connection program, launched in 2010, is a first-of-its-kind center that aims to foster a healthier, more vibrant, diverse and inclusive Napa Valley.  The goal is for LGBTQ residents to feel safer and participate more fully in community life. LGBTQ Connection's community center in Napa offers a library of resources and hosts youth and senior-led support groups, as well as a bilingual therapist.  The program staff educates schoolteachers and administrators on how to support their LGBTQ students and leads workshops for businesses, nonprofits and governmental agencies to ensure that their services are appropriate for their LGBTQ clients/constituents.
LEARN MORE about how LGBTQ Connection increases the safety, visibility, and well-being of LGBTQ residents.