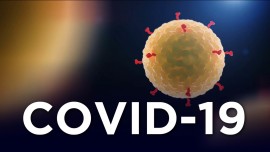 In response to a declared emergency in Napa County, we've launched a COVID-19 Fund to address the public health and economic impacts of the COVID-19 pandemic in our community.
To learn more, read our press release of March 20 here and March 12 here.
To donate to these efforts, click here.
Help Available
The Emergency Financial Assistance (EFA) program is available for workers who live in Napa County, whose household income is at or below 120% of Area Median Income, and who do not qualify for government-sponsored unemployment or paid family leave benefits.  The program will launch no later than March 27, but people can sign up for an appointment now in English or Spanish. The EFA program will be administered remotely, through telephone, Facetime and onscreen conversations with applicants.
For residents of Calistoga, St. Helena and surrounding areas– please call (707) 965-5010 or email efa@upvalleyfamilycenters.org.
For residents of Napa, Yountville and American Canyon – please call (707) 363-8390 or email efa@onthemovebayarea.org.
Additionally, Napa Valley Community Foundation is supporting Napa Valley Community Organizations Active in Disaster (COAD) and its members to meet immediate community health needs, such as frontline medical response; childcare for health sector and public safety first-responders; and safety-net services like food for the Valley's most vulnerable residents.
Check back frequently for more information as additional help becomes available.
About the Napa Valley Community Disaster Relief Fund
The Napa Valley Community Disaster Relief Fund has provided resources for short-term relief and long-term recovery to 25,000 survivors of the 2014 South Napa Earthquake and the 2017 Napa Fire Complex.  To date, across these two most recent disasters, the Fund has distributed nearly $18 million in the form of direct financial assistance to survivors, and to pay for relief and recovery services like temporary shelter, meals, medical care, counseling, legal aid, and assistance in navigating insurance claims.  The Fund is managed by NVCF and was established with a $10 million lead gift from Napa Valley Vintners following the 2014 South Napa Earthquake.